Entertainment industry Travel Consultant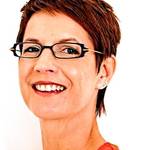 Entertainment industry Travel Consultant, adept at managing emergency /breaking news travel arrangements for crews and journalists
Having worked on set in production in LA has given me insight into the unique travel requirements of the film industry. I specialise in all areas of leisure. corporate and group Travel
Being mobile means I can offer a professional and personalised service direct to my clients without the distractions or overheads of a traditional shop front Travel Agency!

Entertainment Specialist
2005 – 2013
what my clients say about me…
– She knows the business. Sue has worked with Dateline for many years, servicing the travel needs of our video journalists, producers and NACA executives. Having worked in both the Travel and the Film and Television industry for decades, SUE HAS A SPECIALISED SKILL SET. Most travel agencies can provide strong service in conventional business travel, but few have the expertise and commitment to service a program such as Dateline.
– She has saved us money. Dateline itineraries change constantly and repeatedly. Rather than paying a premium price for fully Flexible Fare Types, knowing our work patterns as intimately as she does, Sue is able to make the cheapest fare types work like flexible tickets. This literally saves us thousands of dollars for every ticket and requires additional work by her, as well as an expert understanding of fare and class types and ticketing systems. In addition to this approach that Sue developed in the interests of our budget, on each of the few occasions in my time that we have missed flights due to story developments Sue has been able to salvage the ticket value every time and use it for the replacement flight.
– She is creative. Due to our budget, timeframes and locations Sue is constantly having to think out of the box and come up with innovative solutions to get us into or out of places. She is a team player, throwing ideas around and using her industry contacts to get us what we need. She always delivers on her commitments and at no extra cost goes out of her way to finish bookings even if it means working beyond her scheduled hours. As additional support Sue is available 24/7 for us. Sue is always professional, respectful, hard working and is passionate about Dateline. She has counselled Video Journalists (VJs) after  emergency  landings,  after  they've  been  shot  at  and   kidnapped. She really is an exceptional travel agent and sets a very high standard.
Dateline Producer – SBS